Written by:
Joey Sylvester
Complete coverage of the recent 2011 PAN AM NO GI CHAMPIONSHIPS that took place in NEWYORK, NY. Had a great time working and watching some of the worlds best athletes compete against one another. Below you'll find a few of my personal favorite photo's taken at the event. To see the rest, please visit the proofing gallery via the link below or HERE. The video is still in production but cuts should be finalized sometime this week. Again, a big "THANK YOU" to everyone that went out there and competed.
NOTE TO COMPETITORS: If any of you are in any of these images, please feel free to send me an email or comment on this post below and I will add your name to both the blog post and the actual image.
Ryan Clay was not only the first match of tournament, but he was also the first champion of the day. Great job Ryan!
Derek Carvalho shooting in for a takedown. Blue Belt 162lb division!
Brian Viglione applying a peruvian neck tie during one of his earlier matches. He had a long road to the gold but made it in great shape. Congratulations Brian, well deserved!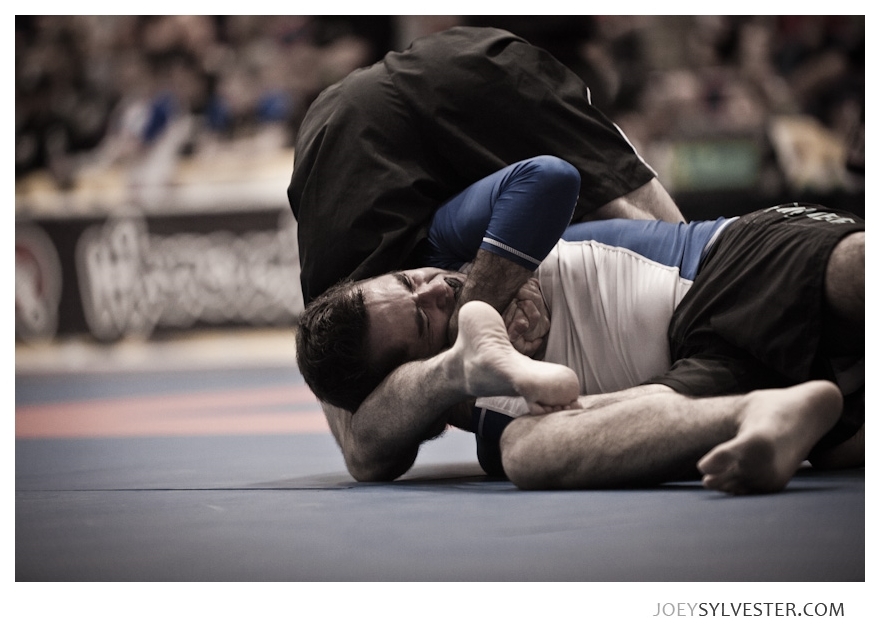 If he wasn't taking them down, he was throwing them. William Abreu had a very strong showing and proved without a doubt he was the champion in his division. Great job Will!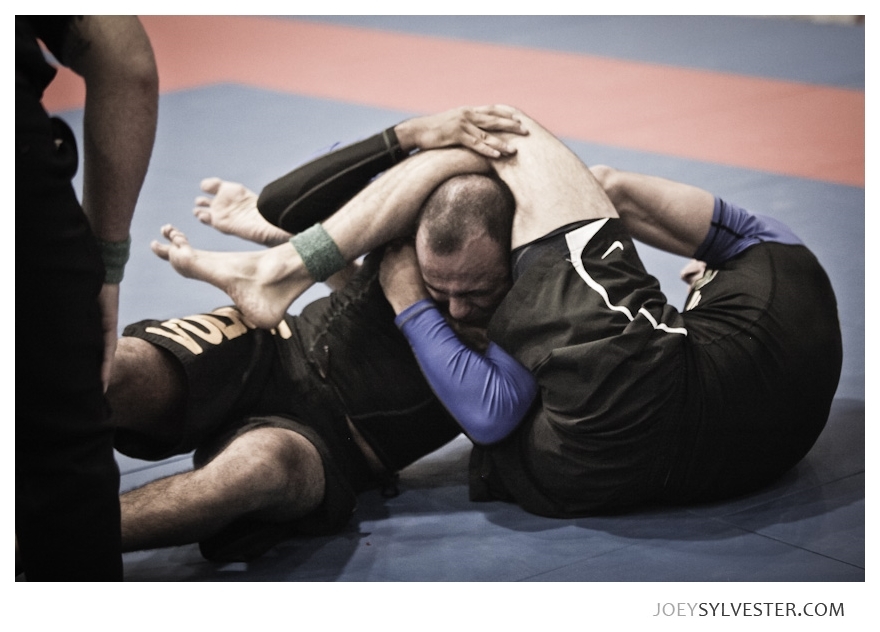 Kayron Gracie eating an elbow but getting the take down.
Caxcudo hardcore fightwear, the clothing of champions that day :)
Caio Terra vs Henrique Rezends. Excellent match with 2 extremely crafty black belts. I found myself becoming more and more lost as the match continued on. In the End Cario Terra pulled off the victory and claimed gold.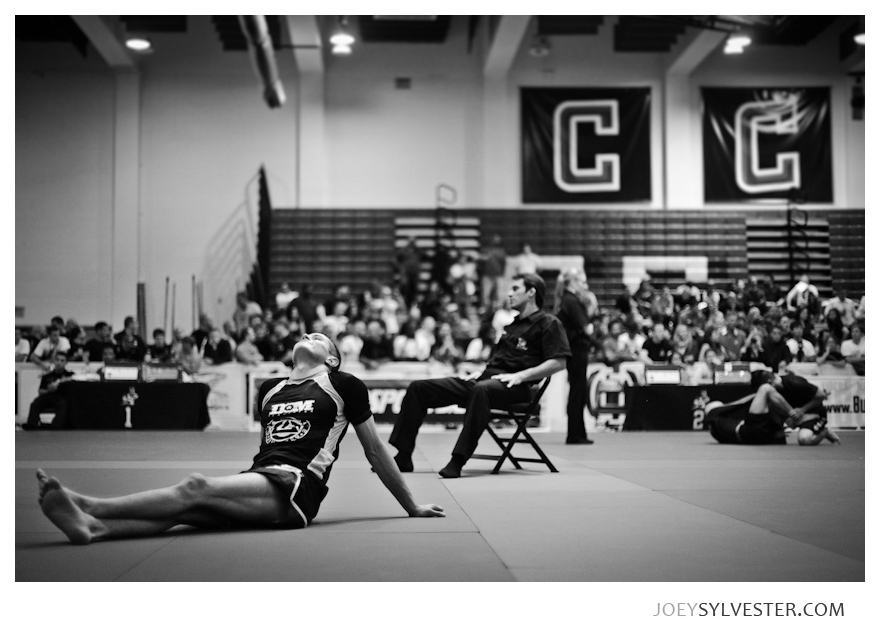 I'm not even sure what to say when I look at this picture. All I know is Caio looks like he's happily relaxing while taking in some sun in front of a couple thousand people :)
Emily Kwok had a strong showing by defeating all of her opponents and claiming the gold in her division.
Kayron Gracie applying what looks to be face poppingly tight rear naked choke!
Davi Ramos was the winner of both the Black belt light weight, AND absolute division. Hell of a job Davi!
One of my favorite pictures of the set. Again Davi Ramos negotiating with his opponent!
Just another reason to train hard. How good do you think that hug felt?
My apologies for not having these competitors names, but this picture needs no explanation. If any of you readers out there know who either of these guy's are, please feel free to drop a comment or email and I'll be sure to edit this.
Daniel Tavarez vs Caio Terra.. Interesting match, in the end Tavarez won and moved on!
Luciano Cristovan vs Renan Borges.. Great match, Luciano capitalized on a mistake from Renan, took his back and finished with a rear naked choke!
The man, the myth, the legend. Mr Aldo Batista live in effect! Oss!
Leave a reply
Fields marked with * are required