Written by:
Joey Sylvester
Free time is always nice, and recently I had some time to myself so I decided to work on something unrelated to business. A personal project! It felt great to dive in head first. No planning, no meetings, no requirements or rules. Just me, my camera and my imagination! I'm fairly happy with the outcome :) HD – VERSION available here
Above is the rig I used to shoot the project. What I like about this project is how fast it came together. Surprisingly, it required very little planning and seemed to almost build itself! :) From the beginning I had a pretty good idea of what I wanted, just had to capture the vision in my head on film. Sound was captured with the Rode shotgun mic as I was too lazy to setup a proper recording rig. Everything was shot with natural lighting, these massive 12 foot windows really come in handy sometimes ;)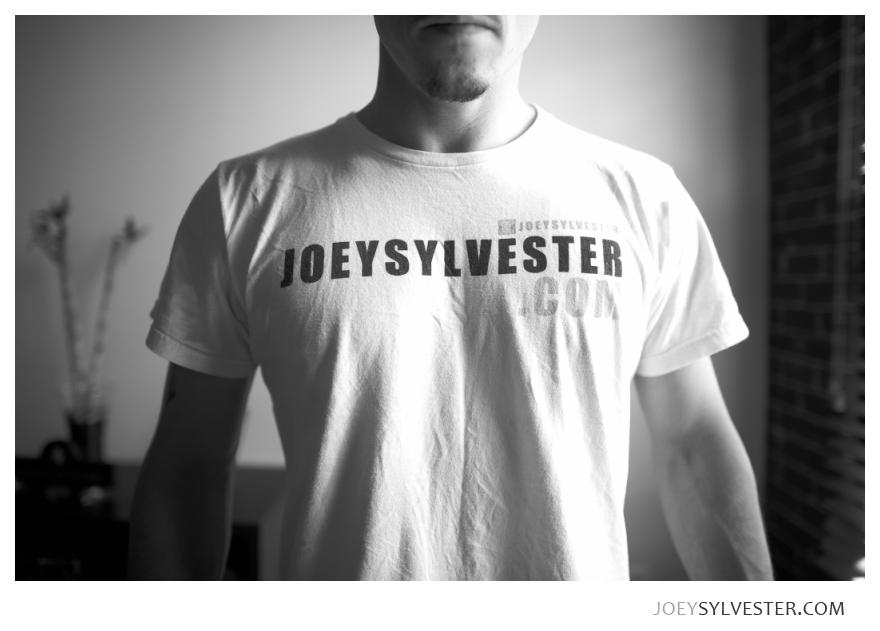 What would a blog post be without random images posted everywhere. Especially ones plugging my web site heehee.. There's no shame seeing as how your already here =) Anyway, with Corina at work that means I have to take pictures of myself (insert half sad face)!
The end result? Mini project COMPLETE! Ok maybe not complete, truth be told I could have sat there for hours editing, re-recording and tweaking but I forced myself to finish and render it before dinner. In the end regardless of how long it takes, I'm sure other artist's would agree when I say that it just feels good to FINISH something! Don't get me wrong, we all have professional obligations and deadlines but sometimes I think my personal work get's lost in translation sometimes. On a side note, I started creating some new goals to move towards the director/producer side of things for larger creative projects. One day! Until then I'll just keep on keep'n on…
Any questions feel free to ask, and as always your comments and feedback are truly appreciated. Until next time folks! Live happy, love more and god bless!
Leave a reply
Fields marked with * are required