Written by:
Joey Sylvester
This video was recorded ENTIRELY with an iPhone 4.

Mount Monadnock – Family Trip Video
Phew, where to begin :) As a WARNING! Those of you with slower connections might want to be patient with this post. You'll quickly find there is no shortage of pictures in here. It was actually very difficult to get it under 50!(Scratch that, latest count is around 52). There were just so many good ones that we wanted to share with everyone. So, I fought with the delete key and managed to get it down to a reasonable amount. For those of you unable(or unimpressed by the video), I'll continue with the written blog as usual, after all my grammar needs all the work it can get ;)
So pretty much out of nowhere we plan this trip to mount Monadnock state park! We left around 10AM even with the threat of thunderstorms later that afternoon. Because I'm a super nerd of a photographer, I couldn't let a trip like this slip threw my photo capturing fingers :) So the night before I made sure all my batteries were charged and come morning, we were off!
I'd like to take a moment to introduce my HAT. Yep, you just heard me introduce my hat! I don't feel like it get's enough recognition sometimes, so I decided to break it out of the closet and strap it on for the day. As always, it was an interesting experience :)
The journey BEGINS! Through out the trip I had some goals in mind to get some nice group shots from both ahead and behind. This required some finesse as these rocks are not the easiest thing to navigate while 6,000.00 worth of camera gear is swinging around your body. None the less, my hat prevailed and protected all of use throughout our journey. Thanks HAT!
Honestly, I'll bet anything they are laughing at my hat…
So I decided we needed some alone time.. Just me and my hat…
Miss Corina was becoming JEALOUS of my hat, so she came a snoop'in with the camera..
One of the drawbacks when wearing such an excellent hat is it will make your hair look like it's been threw a category 5 hurricane, YIKES! On a side note, all images taken of me through out the day were brought to you by the lovely Miss Corina, she's getting better as you can see. I think she has a good professor ;)
Reach for the stars babe! We conducted a mini photo shoot on this awesome tree and Corina scaled it like squirrel!
When I said she kind of looked like a monkey she couldn't help but go the distance and play it out. Another one of her fabulous qualities is being able to deal with anything, including a photographer asking her to kiss a dirty tree ;) MUAH!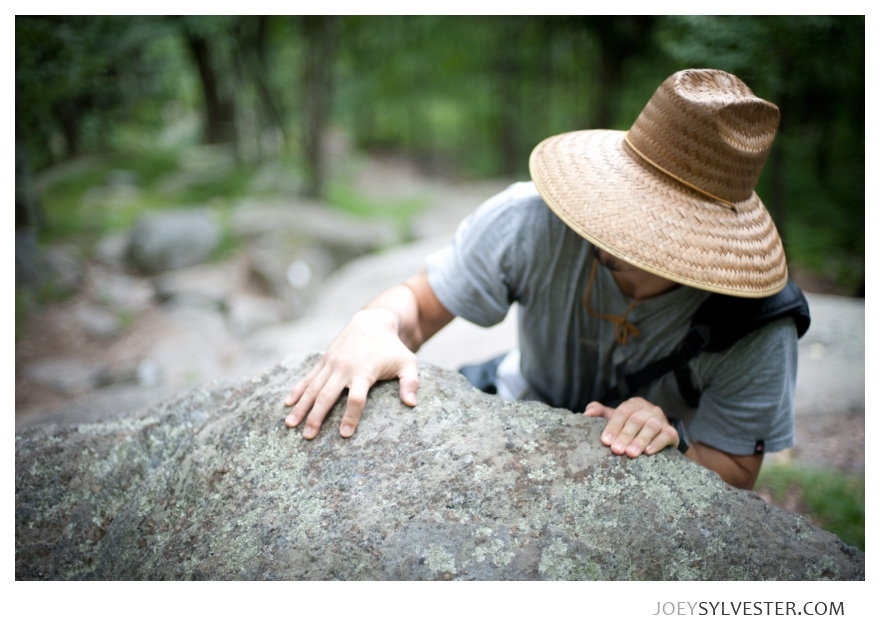 You'll see some random images of my climbing throughout this post. Some with my hat, some without. I just want to again give thanks to my hat for giving me unmeasurable strength. As you can see from the picture, my hands are literally pulling the earth's crust apart and I am barely breaking a sweat.. The power of the hat is unkown to the rest of my family who kept making jokes about it all day =)
Miss Corina and Patrick enjoying a short break while I chased off a bear.
None of us are avid mountain climbers, so it was actually a bit more challenging then any of us expected. Luckily we had my hat and everything was ok!
Beautiful portraits. We got so many wonderful shots throughout the day that it was hard to narrow it down. I can say without a doubt these 2 images were a no-brainer.
You can tell I'm having difficulties climbing without my hat correctly fixed to my head.
Details, it's all about the details. Those that think you need a macro lens to take some nice close up shots should think again. This picture was captured with the 50mm 1.4 @ 1/500th.
I call this one.. LIFE! …
About 3/4 of the way up the mountain we decided to stop for a mini photo shoot. I placed Miss Corina and she did what she does, look good in front of the camera! All images are with natural light and beauty =)
FYI, in addition to giving me unmeasurable strength, the hat also gives me the power to command the weather. Thus the reason we didn't get caught in any thunderstorms the weather man was predicting. Thank you HAT!
If you get a chance, check out the video at the top of the page! It was mostly recorded by Miss Corina and edited together by myself. Just a quick little fun project we decided to do for the family :) She's so sweet!
I think my mom is watching the top of the mountain to make sure it doesn't go anywhere..
Lovebirds…
Somehow, ALWAYS! Miss Corina seems to end up with the best light on her face when we take images. It's like my face just sucks up the all available bad light and she ends up looking like she's being photographed in a studio..
Cute Family Portrait! Love all of you to pieces!
Mother and Son.. I really like this picture!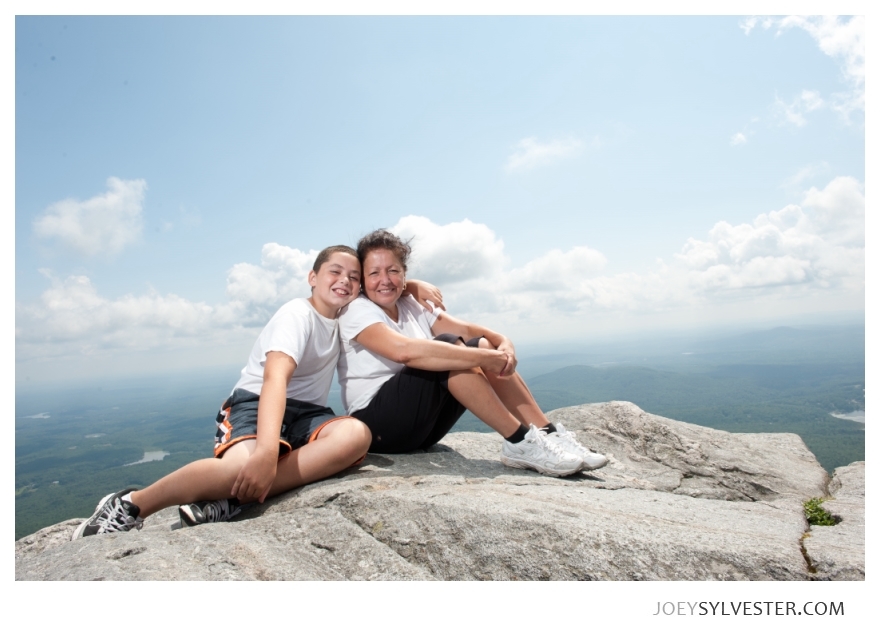 What ever kind of insect this is(I think it's a mutant Grasshopper). They make the CRAZIEST noise when they jump. I've never seen grasshoppers that change color and sound like firecrackers when they jump. I almost karate chopped one of them out the air for buzzing my precious, and by precious I'm talking about the Nikon ;)
She always laughs from her heart!
The HAT proclaims, YOU SHALL NOT PASSSS! Honestly though, if you were walking in the forest and you came across a guy that looked like this, would you pass?
Well, as if that wasn't enough, this post has reached it's end. Hope you enjoyed the video, images and content. As always, your comments are always appreciated and reviewed by everyone here. Until next time, stay dry, stay cool, stay awesome. God bless!
Leave a reply
Fields marked with * are required